A Mobile App That Meets Your Needs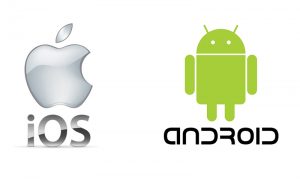 Mobile devices are an integral part of society today, and applications are at the heart of their functionality. Mobile Apps are accountable for over 50% of all time spent on digital media and smartphone users spend roughly 90% of their time on Mobile Apps when using their phones. As these statistics continue to rise, most businesses can benefit from having a Mobile App. Using our knowledge and expertise, our goal is to bring your ideas to life.
At Impact Media we will work with you to plan, design and build a Mobile App that meets your specific needs and budget. When ready, we will launch your app to the appropriate App Store depending on the platform you choose. Our programmers are well versed in Android and iOS app development and have built some amazing mobile apps. From games to full blown enterprise applications for businesses having specialized needs, our programmers work with you to ensure you will get the best app possible, tailored to your business. We want to be your guide for Mobile App Development and we reassure you that your investment is one that will pay dividends monetarily and make your company more agile.
If you are interested in learning more about Mobile App Development and how it can benefit your company, contact Impact Media for a consultation
#MobileAppDevelopment