For years real estate agents have relied on websites like Zillow, Trulia, and Realtor.com to brand themselves and to capture leads in the real estate industry. It made sense for agents to associate themselves with these syndicators because of their established reputation and the marketing budget that these companies have, just like it's always made sense for home buyers to initially land on one of these websites to search for properties. But with recent updates with the MLS, more and more real estate agents are choosing to abandon these traditional practices in order to keep their customer base secure and use their marketing budget more effectively.
The properties in the Multiple Listing Service, or MLS, contain descriptions and photographs that belong to the agent who wrote the descriptions and took the photographs of the properties. Therefore, the listings displayed in the MLS are proprietary material that belongs to the local area's Association of Realtors because they are the ones that publish the listings. For years the Association of Realtors has provided this data to Zillow, Trulia, and Realtor.com, allowing them to freely republish these listings under their corporate brand and then turn around and sell advertising space back to the realtor who owns the content in the first place. The data on these sites is not always accurate and the advertising costs continue to rise resulting in the cost per lead levels becoming not so cost effective.
This is how popular syndicators have been able to gain so much traction within the real estate industry. Websites like Zillow, Trulia and Realtor.com have access to any and all properties, which they list on their websites. When an agent's properties are listed on these syndicated websites, the association goes directly back to the large entity, rather than to the actual real estate agent, unless the agent pays for ad space. As a result, real estate agents have shifted their marketing efforts in order to focus on direct association.
Agents desire to brand themselves as a leader in the industry – the go-to agent for your next home. In order to do so, real estate agents are having to put themselves out there in areas where they may not be so familiar. While syndication websites still retain some value, real estate agents are realizing the importance of listing their properties on their personal websites.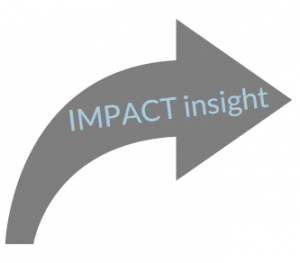 A well planned website gives you the ability to individually brand yourself by providing a platform on which you can broadcast your personal message and express what makes you the go-to guru.
When an agent lists their properties on their personal website, they have the ability to capture potential buyers and/or sellers. Even more so, they are able to gain insight into shoppers' browsing activity and interests. What is most important – real estate agents are able to generate a higher quality of leads which means more contracts closed!
Launching a website, especially in the real estate industry can be a complex process that can be quite a headache if not done properly. However, when you rely on a web developer that specializes in the industry, launching a website is a much more pleasant experience. Web developers are able to design user-friendly websites that attract and retain shopper engagement.
Ready to brand yourself but don't know where to begin? Start by contacting one of the leaders in real estate web design.