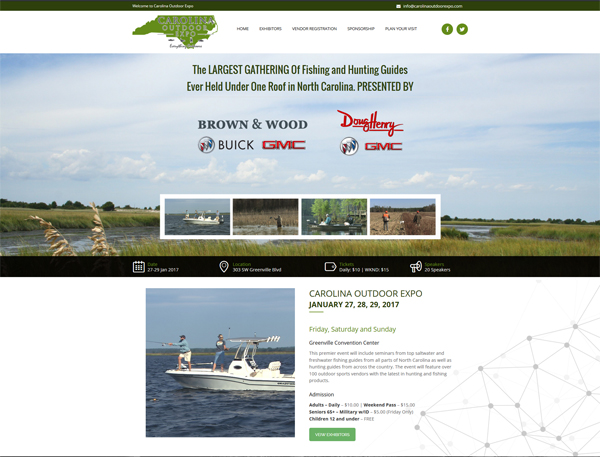 We are pleased to announce that Joe Albea, the TV host for The Carolina Outdoor Journal has returned to get a 2nd website from us after launching his new website for The Carolina Outdoor Journal earlier this year. We really enjoyed working with a celebrity like Joe, especially because he does not have an ego like you would expect. He is very down to earth and very genuine, just like he is on his show.
This time Joe is starting something new in the Greenville, NC area, but it will be for the whole state of North Carolina. He has assembled a large group of experts (some famous, others are infamous) to come out and talk about hunting, fishing & camping in North Carolina. His new web design showcases the expo and gives you a great idea of which day may be best for you to come, or maybe you just want to come all 3 days. Either way, we are excited about this new expo, and will be looking forward to attending.
Please visit www.carolinaoutdoorexpo.com and let us know what you think!