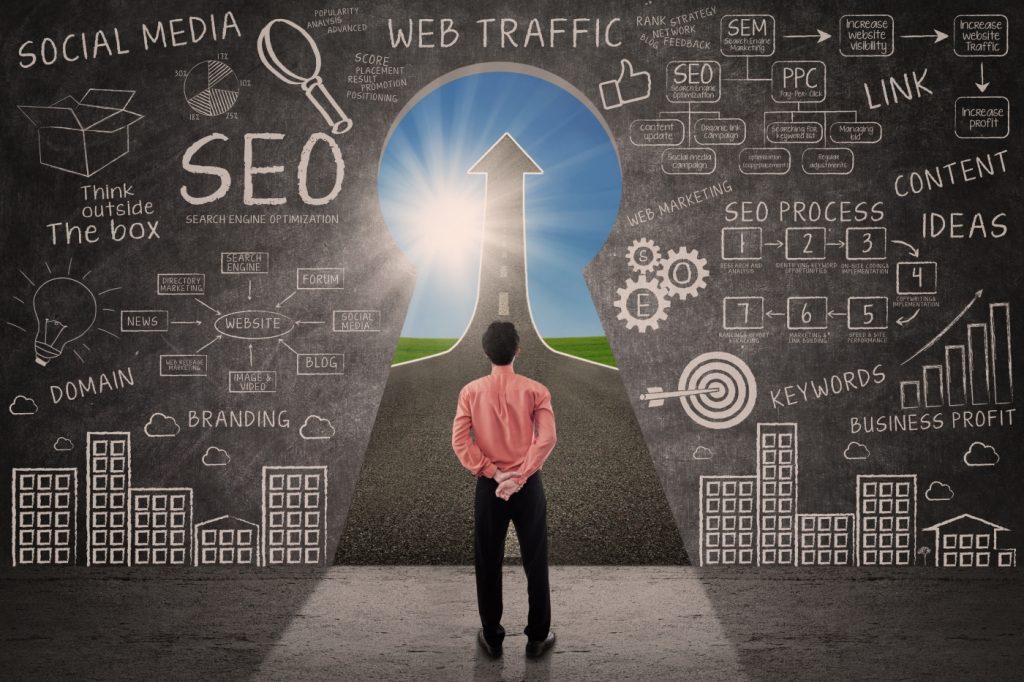 Tips for Internet Marketing on a Tight Budget
In today's technologically advanced society, businesses have more ways and places than ever to market themselves. The World Wide Web has grown tremendously over the years and it is a great tool with endless limits. Creating and maintaining an online presence is essential to a business' success. Impact Media understands that times are tough and not everyone as room left in their tight budgets when it comes to marketing, so here are 12 steps to follow to assist in developing a successful internet marketing strategy…
1. Know your market.
Your market includes your customers, your suppliers, and your competitors. Your marketing strategy will not be successful if you do not have your audience defined clearly. It is extremely useful to get a big-picture view of your target customers. Who is your target market? Who will be most interested in your product and/or service? Age groups/Genders/Location, etc.? What are your customer's interests? What do they need? What are some of the likes and dislikes they have about competitors? Once you have an idea of these factors, figuring out how and where to reach them and how to tap into them will be much easier and you will not waste money and time marketing to the wrong individuals. One of the many keys to keeping your marketing ground-breaking is customization and personalization. Let your customer know you think of them as an individual.
2. Set and Reset Goals.
Do you know what it is that you're trying to gain from internet marketing? Increased awareness? Increased revenue? Both? You will most likely have many goals which is great! Be sure to keep track of what they are so you can measure your success and tweak things as needed. When you accomplish a goal, set a new one….keep aiming to accomplish more!
3. Set a budget.
Once you have figured out what your target market is and you've set your goals, you're ready to plan your budget accordingly. One of the great things about internet marketing is that you can be successful even on a tight budget. There are platforms (like Facebook, Twitter, LinkedIn, etc.) that are available free of charge. With that being said, sticking solely with no-cost forms of internet marketing may not be the best strategy for your company's success. Determine what channels are most beneficial for your company and be willing to spend a little money to get the results you're striving for.
4. Brand yourself.
What is it that you want to be known for? Gone are the days where customer's first impression is made in-person, thus establishing your brand. The internet and social media have enabled anyone and everyone to become known and connect with others in a real time fashion. Who you are and how you come across is a crucial factor in establishing your brand. You need to establish a presence and generate brand awareness through networking.
Having a professional website and a strong social media presence is extremely important when branding yourself. There are countless companies trying to sell products in your targeted market area and on the internet; what is going to make your brand unforgettable? You need to be able to set yourself apart from the competition. This begins with your website. Your domain name should be your company's name if possible, and if that domain is already taken something reasonably similar will work. You don't want potential new customers getting lost trying to find you on the web. Obtaining a domain name has a fee involved, but using a hosting service is very affordable even for the most constricted budgets.
A successful brand provides self-promotion, conveys loyalty, and offers consistency in the quality of service/product you provide.
5. Website.
Content Marketing is key! Having a great web design is flattering, but websites like Craigslist.org & many others prove that it is content that users go there for time after time.  What does your site say about you, your company and your industry? Is it unique and useful? Does it draw potential new customers in? Will people gain new information from looking at your site? Is it easy for users to get information to contact you on your website? These are all things that a successful website needs to produce leads or sales, depending on your focus.
6. Search Engine Optimization (SEO).
When someone enters a search query related to your company into a search engine, whether it's through Google/Bing/Yahoo etc., don't you want to be one of the first ones to be displayed? The obvious answer is YES! This is possible by making your website more appealing to search engines by knowing what the Search Engines are looking for and leveraging that information to increase your rank for specific keywords and queries. SEO can be a complex and time consuming process; however, the time needs to be spent on it to guarantee that your website will be found. Some of the stress can be taken off your shoulders by hiring a professional that stays up on the Algorithms  like Impact Media :).
7. Pay-Per-Click or SEM (Search Engine Marketing)
This is an immediate way to get your website up in the rankings and in front of your target market. SEM gives  you much more flexibility and configuration by allowing you to run your ads in specific geographies, and now with Google+ getting traction on the Social Media playground you can also choose from a more detailed demographic for your ads to be displayed to.
8. Blogging.
The more content you have on your site, the more opportunities there are for search engines to pick it up. Blogging is a good way to generate leads and links to your site. That being said, don't produce content just to produce content. You need to make sure what you are conveying is informative and relative. Create quality posts, not just quantity, that will engage your reader and draw them in. There are many sites that you can submit your blogs to that do 2 things, the first being that it exposes your posts to new readers, thereby expanding your marketing, and it also generates back links to your site, which search engines still like.
9. Social Media.
First off, be sure that you are picking your battles wisely here, make sure the Social Media platforms you decide to leverage contain your audience. Facebook is pretty much a given, because it would seem that the whole world is on there, but do you know if your products or services will be interesting to the typical user on Pinterest or the 100s of others that are out there. Be active and build a known presence on social media sites, but do not make every post about a product or service that you offer, you will effectively desensitize your fans with them thinking that every post you make is just another sales pitch. Provide good information that helps them with their life, whether it is Do-It-Yourself tips or offering ways for them to save time or money through a value added post works great and builds rapport. Use these free tools to promote your blogs and engage with customers in a casual, yet professional manner.
10. Email Marketing and Email Reminders.
Be sure to integrate your email marketing campaigns with your other marketing campaigns for maximum impact. Email campaigns should be relative to not only your business, but the economic climate of your clients. There are specific days that work better than others to send out an email, and those days vary depending on if you are marketing to a business or a private individual. There are many factors that need to be taken in on how and when you send these emails to avoid being misconstrued as SPAM or having your audience start ignoring you, because you talk about the same thing in every email.
11. Conduct Webinars.
Webinars are inexpensive ways to increase 2 way communication between you and your clients. It opens up more dialogue and builds rapport by offering your availability and reinforcing that you are an expert on the topics that interest them or that they need.
12. Local Business Directories.
Most of these are free and it's silly not to take a few minutes to enter your business' information on them. Before paying to be listed on a Local Directory, see how the free ones work first. At this point the major Search Engines have a local directory section that is free to setup, and if setup correctly can yield great results for you.
By following these simple steps, your business will climb the ladder of success much faster and think of the web as "What you put in, you get out", as long as you are following these steps!