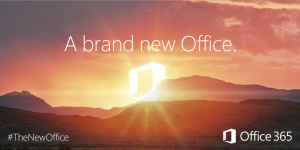 Trending on Twitter this morning was #TheNewOffice, leading some to believe that there would be new episodes of the hit TV show, The Office. Most of these people were disappointed to find out that #TheNewOffice pertains to Microsoft and their latest release of Microsoft Office 365. But, if you're one of the 1.2 billion Microsoft Office users, you'll want to know what the company has rolled out for 2016.
Office 2016 is much the same as the previous version, so if you're working in Office you won't notice a whole lot of design changes. The layout is much the same, so workflow will still be efficient as you familiarize yourself with some of the new features:
HELP ME OR TELL ME 
The ever-so-popular tool of choice, Microsoft Word is used by so many to create everything from resumes to rants. Maybe you remember Clippy, that paperclip assistant that had all the answers to your questions. Most of us found that Clippy was actually more annoying than helpful. Microsoft must have picked up on rants about the "help" feature being "unhelpful" because Office 2016 launched a "Tell Me" feature.
Tell Me lets you search specifically for what you're wanting to do in Word and brings that option up. For example, say that you wanted to insert columns into your document but you have no idea how to do such a thing. By utilizing the "Tell Me" feature, you can search just like you would on Google. Typing "how do I insert columns" or something similar immediately reveals the desired option. Problem solved!
LIVE EDITING
Also, Office 365 has made editing documents more efficient with the release of real-time co-authoring. Now, when more than one person is editing a document, updates and changes are displayed in real time. This streamlines the editing process and prevents duplication of revisions.
Microsoft has also accounted for that one individual who manages to totally screw up the entire document. Version History is now available in the side panel, allowing users to access previous versions of a document. Whew!
A NEW ADDITION
Sway is probably the most interesting addition to Microsoft Office 2016.

This is an application similar to PowerPoint, but looks to be much more user-friendly. Sway makes it very easy to create a pretty presentation in a short amount of time by combining elements of PowerPoint and Word. This blend allows you to create interactive presentations from text and images that might serve you better aesthetically than what would have been developed in PowerPoint alone.
WEARABLE APPS NOW TRENDING
With devices like the Apple and Android watch, wearable tech is the latest trend that Microsoft had to account for. Office 2016 rolled out some convenient features that you can now access at the flick of a wrist.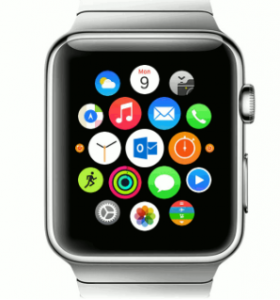 Outlook now cooperates with Apple Watch, allowing you to read and reply to messages right from your wrist. But, without a keyboard, replying may be a bit difficult. To account for that, Microsoft added "Quick Replies", a feature that conveniently replies a pre-written response. Outlook's compatibility with Apple Watch makes it that much easier to manage your time on the go.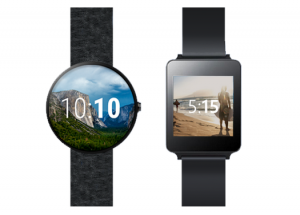 For those with an Android accessory, OneDrive saw many improvements. Rotating photos allow for a personalized display, while keeping you up-to-date with edits made to shared documents.
Users who frequently travel will love this one – Microsoft Translator for Apple Watch and Android Wear. This feature allows you to access translations in 50 languages by speaking into your watch. Another example of how Microsoft is streamlining communication on a global scale.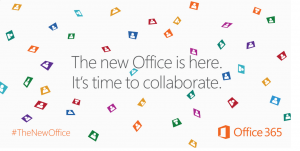 Overall, the update is about delivery. Microsoft seems to have spent most of their time ensuring that Office 2016 works well everywhere you want to use it. Office 2016 is designed to make sharing a lot easier and workflow more efficient. Documents created on a desktop can be easily viewed or edited on your mobile device. Edits to documents are delivered in real-time and software updates are released on a regular basis. This latest update is a perfect example of how Microsoft is fully embracing the cloud.