Brian Tucker
President since 2010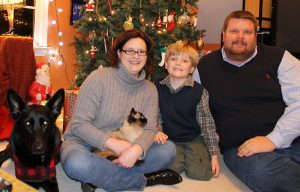 As leader of the internet marketing and web design firm Impact Media Solutions, Brian has built a strong reputation for his company's ability to create internet marketing strategies that produce top tier results. Brian has assembled a team of digital marketing professionals, with decades of combined experience, who all excel in their respective areas of expertise. Together they design custom web solutions to fit each client's diverse needs with an emphasis on future growth and brand expansion.
He has been in Internet Marketing and the Information Technology world for over 14 years and has worked with companies of all sizes to grow their company and build a strong web presence with sustainable results.
Brian's approach with clients is to examine all aspects of their business to ensure when he leads a project for them that they are getting a comprehensive solution that will benefit them for years and not for just today.
He loves to learn and embrace new technologies and leverage those technologies for his clients and keep them ahead of the curve.
"Planning without action is futile, Action without planning is fatal"