Tim Allen
Vice President of Operations since 2013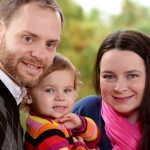 Tim is the new kid on the block over here at Impact Media Solutions.  He joined us in 2013 after being the Information Technology Director of a real estate firm for the past 9 years.  He may have a "fancy" title but it really just boils down to he is a person that is there where "the rubber meets the road".  He is the guy that is responsible from everything from business development to project management.  Tim has been in the technology industry for 13 years and has loved, regretted, and cherished every insane moment of his career.
On a personal note, Tim is not a Wilmington, NC native but is a Texan by birth as he grew up in Amarillo, Texas where his Mom, Dad, 3 sisters and 2 brothers currently still reside.
He is proud to be a former United Stares Marine and an alumni of UNCW.  He has been married for 10 years to what must be the most patient and understanding woman on the planet.  He is the father of a beautiful and independent 2 year old little girl and 2 boys (Winston and Newton) that happen to be of the canine variety.  When he is not playing chase, soccer, or having tea parties with his little girl, he is an avid fitness junkie, on-line gamer, plays center field for his softball team and loves Notre Dame football.
"Show me someone who has done something worthwhile, and I'll show you someone who has overcome adversity."
~ Lou Holtz