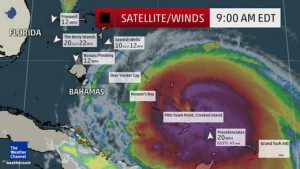 Hurricane Joaquin is bearing down on the Bahamas as a major category three storm that is forecasted to strengthen, possibly being upgraded to a category four hurricane.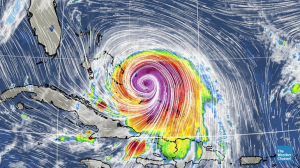 Spinning in the Atlantic, forecasters are unsure of the direct path the storm will take,
but widespread damage is expected.
If you lived in the southeastern region of North Carolina during the mid-90s, you remember the extensive destruction caused by Hurricanes Bertha and Fran – downed trees and power lines, weeks without electricity or running water, inland flooding caused by storm surge and rainwater, and a massive cleanup effort.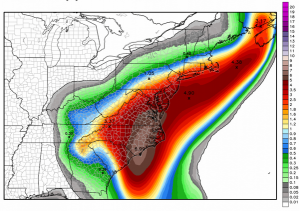 Fast forward to October 2015 and take note of the projected path of Hurricane Joaquin. Forecast models are showing that the hurricane will most likely wind up the coast, affecting the majority of the eastern seaboard.
Remember Hurricane Sandy? Could this be another superstorm?
One thing is certain – expect to see long lines in the grocery stores as people stock up on necessities to prepare. But in the midst of the frenzy and panic to prect tangible items, such as homes, vehicles, and personal possessions, many people forget to ensure the security of their intangible, yet extremely valuable data that is stored online or on a hard drive.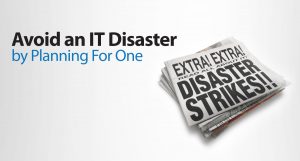 Planning for an IT disaster is imperative during today's era of technological reliance. Damage caused by inclement weather has the potential to wipe out your entire network infrastructure. Your server could unexpectedly crash, your equipment could be fried by flood waters or even a lightning strike. It has happened more often than you would expect in the past, and as more people are relying on Information Technology, the more often it will continue to occur.
We highly recommend that you verify that your IT data has been properly secured with redundant backups. Make sure your data backups are up to date! Do not simply rely on your server or cloud storage. You are going to want your critical data stored on multiple platforms. This safeguards your information and guarantees you will have access to it after the storm. While others are anxiously hunkering down, you will have peace of mind that your data is secure and reconcilable.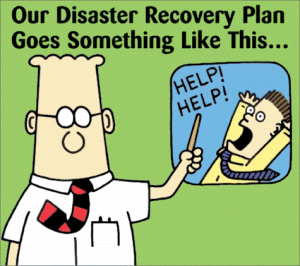 Do not put yourself or your data at risk. Have you ensured redundant backups to your data systems? If you would like guidance or assistance in proper IT disaster preparation, we are more than happy to guide you in the right direction, no matter what direction inclement weather takes.
At Impact Media, we take IT disaster recovery seriously. Our team of specialists has extensive knowledge in IT solutions. Check us out online or feel free to give us a call.