We have all been spoiled by the convenience, quality and price (or lack their of) with LogMeIn.  For the past 10 years, LogMeIn has offered a free product that has helped users with basic remote access needs free of charge.  Well that has all changed.  LogMeIn has announced they are migrating all users to either closing their accounts or paying for them in some cases as cheap as $49 a year.
That basically means that remote computer and network service, even in little 'ole Wilmington, NC will need to evolve but Impact Media Solutions are up for the challenge.
You can read more on their blog.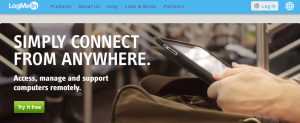 Should we be upset that such a great product and company are now simply asking to be paid for their service?  I am not sure how to answer that question at this time but I do know that 1) LogMeIn is a great product and 2) I will start looking for an alternative today and finally 3) the sun will come up tomorrow.
Cheers.
– VP of the Geekdom